Skip to main content
Home
Home
Epomm
Speakers
Registration
Sponsor
Contact
General Information
revolution
revolution
#ECOMM2014
revolution
revolution
18th European Conference on Mobility Management
Florence May 7 -9, 2014
DAYS
HOURS
MINUTES
SECONDS
ECOMM
The European Conference on Mobility Management
The annual meeting place for mobility management practitioners
The ECOMM has developed as THE meeting place for Mobility Management practitioners and experts all over Europe. ECOMM is a three day event with excursions, keynote speeches, an exhibition, 50-80 presentations and workshops and lots of opportunities for making new contacts. It takes place every year in May in a European city selected by EPOMM and attracts 300-400 delegates.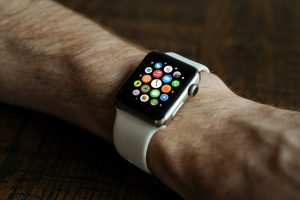 Papers are selected by an International Programme Committee (IPC) with appointed experts from all EPOMM member states. The programme is developed in a cooperation between the host city, the IPC and EPOMM. EPOMM takes care that the ECOMM maintains its agreeable size, its high quality, and also strives for its continuous improvement.
History: from ECOMM to EPOMM
The European Conference on Mobility Management was founded as the final conference of the MOMENTUM research project – in Amsterdam 1997. The IPC was formed and decided to develop it into a series and the next host was Nottingham in the UK in 1998. It became obvious that there was a necessity to develop a platform to provide some continuity. In 1999, EPOMM was born, first as a European project, and since 2003 as an international association. Since 1997, the ECOMM has taken place every year, in meanwhile 17 cities in 8 different countries.
Great speakers with great topics
BLOCK A
BLOCK B
BLOCK C
BLOCK D
BLOCK E
Chair
Paul Curtis (UK)
WHERE ARE GOING? WHAT IS MOBILITY MANAGEMENT IN THE FUTURE?
Wednesday, May 7, 2014 – 15:30 to 17:30
SPEAKERS
João Bernardino
TIS – Consultants in Transport, Innovation and Systems (PT)
Lorenzo Bertuccio
Euromobility (IT)
Luca Buzzoni
Emilia-Romagna Region (IT)
Felicia Falk
Trafikverket – Swedish Road Administration (SE)
Friso Metz
KpVV (NL)
Robert Pressl
FGM-AMOR (AT)
Minze Walvius
Advier (NL)
Chair
Maurizio Tomassini (IT)
SUSTAINABLE URBAN MOBILITY PLANS AND MOBILITY MANAGEMENT 1
Wednesday, May 7, 2014 – 15:30 to 17:30
SPEAKERS
Susanne Boehler-Baedeker
Rupprecht Consult (DE)
Nathalie Granes
Region Ile de France (FR)
Nick Ramfos
Metropolitan Washington Council (US)
Chair
Sophie Tyler (UK)
SECRETS OF OUR BEHAVIOUR 1 PSYCHOLOGICAL
Wednesday, May 7, 2014 – 15:30 to 17:30
SPEAKERS
Sarah Martens
Mobiel21 (BE)
John Porter
Interactions (IE)
Willy Raimund
AEA Austrian Energy Agency (AT)
Chair
Wim Van Tilburg (NL)
THE MOST INNOVATIVE SUPPORT TOOLS FOR COMPANY MOBILITY MANAGEMENT 1
Wednesday, May 7, 2014 – 15:30 to 17:30
SPEAKERS
Ruth Furrer
Tiefbauamt Stadt Zürich – City of Zurich, Civil Engineering
Department (CH)
Markus Robèrt
Royal Institute of Technology (SE)
Valérie Vincent
Tisséo-SMTC (FR)
Chair
Massimo Boscherini (IT)
CYCLING AND MOBILITY MANAGEMENT
Thursday, May 8, 2014 – 09:00 to 10:30
SPEAKERS
Etienne Doyen
Traject (BE)
Katrien Backx
Traject (BE)
Hadrien Bedok
Nantes Metropole (FR)
Kalle Vaismaa
Tampere University of Technology (FI)
Victor Furundarena
Emaús Movilidad Sostenible (ES)
Johannes Theissen
Team Red Germany (DE)
Chair
Simone Bosetti (IT)
SUSTAINABLE URBAN MOBILITY PLANS and MOBILITY MANAGEMENT 2
Thursday, May 8, 2014 – 09:00 to 10:30
SPEAKERS
Susanne Boehler-Baedeker
Rupprecht Consult (DE)
Nathalie Granes
Region Ile de France (FR)
Nick Ramfo
Metropolitan Washington Council (US))
Chair
Robert Stüssi (PT)
SECRETS OF OUR BEHAVIOUR 2 – PUTTING INTO PRACTICE
Thursday, May 8, 2014 – 09:00 to 10:30
SPEAKERS
Camilla Pärlbäck
Sweco TransportSystem AB (SE)
Christina Granér
Sweco TransportSystem AB (SE)
Victoria Dekker
Ministry of Infrastructure and the Environment (NL)
Odette van de Riet
Ministry of Infrastructure and the Environment (NL)
Veselin Grozdanov
CSDCS (BG)
Chair
Gilles Farge (FR)
THE MOST INNOVATIVE SUPPORT TOOLS FOR COMPANY MOBILITY MANAGEMENT 2
Thursday, May 8, 2014 – 09:00 to 10:30
SPEAKERS
Pernilla Hyllenius Mattisson
Trivector AB (SE)
Tove Zellman
Region Skåne (SE)
Giorgio Giovannini
Mobilidée sàrl (CH)
Aurore Asorey and Valérie Vincent
Tisseo (FR)
Chair
Eivin Winsvold (NO)
WALKING – BEYOND THE CITY CENTRES
Thursday, May 8, 2014 – 09:00 to 10:30
SPEAKERS
Annemieke Molster
Molster Stedenbouw (NL)
Salvatore Capri
University of Catania – MOMACT (IT)
Miguel Anxo Fernández Lores
Pontevedra Council (ES)
Chair
Sarah Martens (BE)
CITIZENS PARTICIPATION
Thursday, May 8, 2014 – 11:00 to 12:30
SPEAKERS
Vincent Meerschaert
Traject (BE)
Els Van Den Broeck
Mobiel21 (BE)
Hervé Lambert
Département du Nord (FR)
Mario Bellinzona
Associazione LAQUP (IT)
Fariba Daryani
Traffic Office, Stockholm City (SE)
Tom Murray Willis
Contemporary Transport (UK)
Rick Lindeman
Rijkswaterstaat (NL)
Jorrit Nijhuis
Rijkswaterstaat (NL)
Chair
Aurore Asorey (FR)
SUSTAINABLE URBAN MOBILITY PLANS NATIONAL
Thursday, May 8, 2014 – 11:00 to 12:30
SPEAKERS
Mark Degenkamp
City of Utrecht (NL)
Juan Carlos Escudero
Environmental Studies Centre – Vitoria-Gasteiz City Council (ES)
Conny Louen
ISB – RWTH Aachen University (DE)
Chair
Anette Enemark (DK)
CYCLE LOGISTICS
Thursday, May 8, 2014 – 11:00 to 12:30
SPEAKERS
Daniel-Sebastian Muehlbach
Österreichische Post AG – Austrian Post (AT)
Robin Krutak
Austrian Energy Agency (AT)
Susanne Wrighton
Austrian Mobility Research – FGM-AMOR (AT)
Karl Reiter
Austrian Mobility Research – FGM-AMOR (AT)
Joana Ribeiro
IST – University of Lisbon (PT)
Chair
Tytti Vinikainen (FI)
INNOVATIONS FOR INSTITUTIONAL FRAMEWORKS 1
Thursday, May 8, 2014 – 11:00 to 12:30
SPEAKERS
Sarah Wixey
WYG (UK)
Hannah White
Transport for London (UK)
Rick Lindeman
Rijkswaterstraat (NL)
Jorrit Nijhuis
Rijkswaterstaat (NL)
Jesper Johansson
Tyréns AB (SE)
Chair
Willy Raimund (AT)
HOW TO ENSURE FREE ACCESS TO MULTIMODAL TRAVEL INFORMATION
Thursday, May 8, 2014 – 11:00 to 12:30
SPEAKERS
Leonardo Naldini
Municipality of Perugia (IT)
Stefania Papa
Municipality of Perugia (IT)
Marcel Meeuwissen
City of Enschede (NL)
Marco Menichetti
Fondazione Legambiente Innovazione (IT)
Chair
SUSTAINABLE AND SMART MOBILITY – BEYOND CITY CENTRES
Thursday, May 8, 2014 – 15:00 to 16:30
SPEAKERS
Alessandro Meggiato
Municipality of Reggio Emilia (IT)
Ida Harildstad
Norwegian Public Roads Administration (NO)
Joerg Thiemann-Linden
Difu (DE)
Helmut Koch
Komobile Gmunden GmbH (AT)
Juan Carlos Escudero
Vitoria Gasteiz (ES)
Benoît Minet
Wallon Business Federation (BE)
Ulrika Franzén
SWECO (SE)
Maria Coulianos
SWECO (SE)
Chair
Mari Svolsbru (NO)
SUSTAINABLE URBAN MOBILITY PLANS AND MOBILITY MANAGEMENT 3 – NATIONAL 2
Thursday, May 8, 2014 – 15:00 to 16:30
SPEAKERS
Troels Andersen
City of Odense (DK)
Mohamed Jama Mohamed
Abu Dhabi DOT (UAE)
Alicja Pawlowska
Zarzad Drog i Zieleni w Gdyni (PL)
Chair
Karen Vancluysen (BE)
CITY LOGISTICS
Thursday, May 8, 2014 – 15:00 to 16:30
SPEAKERS
Thomas Zunder
NewRail, Centre for Railway Research at Newcastle University (UK)
Ann Zunder
NewRail, Centre for Railway Research at Newcastle University (UK)
Luis N. Filipe
IST – University of Lisboa (PT)
Giorgio Ambrosino
MemEx srl (IT)
Chair
Maria Berrini (IT)
ELECTRIC MOBILITY AS A CHANCE FOR A NEW MULTIMODAL MOBILITY SYSTEM 1 – E-BIKES, PEDELECS
Thursday, May 8, 2014 – 15:00 to 16:30
SPEAKERS
Thomas Keltsch
MRK GmbH (DE)
Fermin Echarte
Donostia / San Sebastian Munic (ES)
Anna Clark
Trivector Traffic (SE)
Chair
Marianne Weinreich (DK)
MOBILITY MANAGEMENT AND TOURISM 1
Thursday, May 8, 2014 – 15:00 to 16:30
SPEAKERS
Doris Wiederwald
Austrian Mobility Research – FGM-AMOR (AT)
Maarten Van Bemmelen
CINESI (ES)
Günther Lichtblau
Environment Agency Austria (AT)
David Knapp
Komobile w7 GmbH (AT)
Chair
Fiona McLean (UK)
CAPITALISATION
Friday, May 9, 2014 – 09:00 to 10:30
SPEAKERS
Eric Schreffler
ESTC (US)
Ivo Cré
POLIS (DE)
Tom Rye
Lund University (SE)
Charlotta Palmlund
Swedish Transport Association (SE)
Raf Canters
Mobiel21 (BE)
Maxime Jean
Cerema (FR)
Chair
Anna Clark (SE)
ELECTRIC MOBILITY AS A CHANCE FOR A NEW MULTIMODAL MOBILITY SYSTEM 2 – SYSTEM TYPE SESSION
Friday, May 9, 2014 – 09:00 to 10:30
SPEAKERS
Doris Wiederwald
Austrian Mobility Research – FGM-AMOR (AT)
Conny Louen
ISB, RWTH Aachen University (DE)
Bas Hilckmann
Duurzaaminmobiliteit (NL)
Chair
Roberto De Tommasi (CH)
INNOVATIONS FOR INSTITUTIONAL FRAMEWORKS 2
Friday, May 9, 2014 – 09:00 to 10:30
SPEAKERS
Iris Ehnleitner
Ministry of Environment (AT)
Josefin Larking
Trafikverket – Swedish Road Administration (SE)
Fredrik Johansson
WSP (SE)
Pelle Envall
TUB – WSP (SE)
Chair
Robin Krutak (AT)
MOBILITY MANAGEMENT AND TOURISM 2
Friday, May 9, 2014 – 09:00 to 10:30
SPEAKERS
Kirsten De Mulder
Flemish Foundation for Traffic (BE)
Lucia Ilieva
CSDCS (BG)
Minze Walvius
Advier (NL)
Frank Eggen
Arnhem Nijmegen City Region (NL)
Keynote Speaker
Education: M.Sc in Urban Planning, Journalist Current
Position: Director, Tetraplan, Denmark
Mrs Enemarks main areas of expertise are how to imbed Mobility Management initiatives in the Urban Planning process, drawing on both vast technical knowledge and know-how (the engineer) and the ability to present the final results in a format that is readily accepted and understood by the various stakeholders (the journalist). In recent years the development of technical and strategic Sustainable Urban Mobility Plans (SUMP's) has been her main professional focus point.
Anette Enemark
Tweets by @twitterapi
Organizing Secretariat
MCR CONFERENCE SRL
Via Finlandia 26, 50126
Florence, Italy
Tel: +39 055 4364475
Email: info@mcrconference.it
www.mcrconference.it
Congress Venue
PALAZZO DEI CONGRESSI
Piazza Adua, 1
Florence, Italy
Tel: +39 055 49721
www.firenzefiera.it
Come and visit our venues!
Great Speakers
CHAIRS AND AUTHORS
IPC-MEMBERS
creating the bridge to a green fair and prosperous mobility future
Gallery
Street ART
Florence Mobility
creating the bridge to a green fair and prosperous mobility future
Main Sponsor
DUCATI Energia owns its fame to the Ducati brothers who established DUCATI Company in 1926; 22 years later, DUCATI was split in two other companies, DUCATI Elettrotecnica and DUCATI Meccanica (today DUCATI Motor).
Founded in 1985, nowadays DUCATI Energia Group is considered one of the most important companies in the Bologna area with a staff list of about 700 employees working in its 7 worldwide plants. The main fields of activities are the following: capacitors, power factor correction and power electronics, alternators and ignition systems, electrical vehicles and charging stations, energy analysers, electric network tele-control systems, railway signaling systems, ticket issuing and transport automation systems.
Ducati Energia has been seeking for many years to invest in research and development of high technology and it has developed new types of products matching the seal of quality to the emerging ecologically sustainable needs. All along these years this kind of engagement has made Ducati Energia able to build new solutions for a more sustainable mobility.
Green Sponsor
AnsaldoBreda is the Finmeccanica company specialized in the construction of technologically advanced rolling stock. AnsaldoBreda was born from the merger of Ansaldo Trasporti and Breda Costruzioni Ferroviarie, two companies heirs of the Italian tradition in the field of rail vehicles. The merger has enabled the integration of electrical expertise with the mechanical one, making AnsaldoBreda able to design and build a complete product independently. The company, founded in 2001, has production sites in Pistoia, Napoli, Reggio Calabria and Palermo and is also present in Spain and in the United States. Innovation and versatility are the features of AnsaldoBreda vehicles: Sirio trams, driverless metros, regional trains and high-speed trains are the AB technological answer to the contemporary meaning of a "journey", being it short, medium or long-distance. Reliability and responsibility are the guidelines that every day allow us to conceive, design and produce vehicles that run on tracks and that cross many cities in the world. Sustainability and safety are the values that motivate us in our daily work to meet customers' needs. Building trains and metros offers to approximately 2400 employees, the opportunity to help make the journey a more enjoyable and comfortable experience as well as safe and environmentally friendly: the will to take advantage of this opportunity is right at the base of the AnsaldoBreda technological choices, but also strategic and organizational.
BikeCityGuide Apps GmbH, founded by two bike messengers in 2011, aims to make cycling in urban areas safer and more attractive. Furthermore, the company aspires to create a greater collective awareness for the personal and societal benefits related to cycling. To enhance the cycling rate in cities BikeCityGuide offers reliable software solutions and applications that help cyclists to find their way by bike. BikeCityGuide Apps GmbH is the expert partner for bike related projects and demonstrates how to effectively benefit from current trends. To cities, businesses and organizations wishing to strengthen their sustainable image, BikeCityGuide offers communication and marketing concepts that are being assessed regularly. Today a team of over fiveteen people is working on the further development of the following technology solutions:
· Online cycle route planner Finnder (www.finnder.org)
· Mobile version / smartphone apps:
BikeCityGuide (for the city) (www.bikecityguide.org)
BikeNatureGuide (for rural areas) (www.bikenatureguide.org)
· Smartphone mount Finn (www.getfinn.com)
The apps provide an offline route planner with precise voice prompts and a ride tracking function. The mount is made of silicone and fixes any smartphone easily and safely to any handlebar. Individual branding is possible for all three products.
Toyota is the first car manufacturer in the world, with over 10 million vehicles produced each year in 63 plants around the world and more than 335.000 employees worldwide .
The Toyota Vision is to lead the way to the future of mobility, enriching lives around the world with the safest and most responsible ways. Through the commitment to quality, constant innovation and respect for the planet.
In Europe Toyota directly and indirectly employs around 94,000 people and has invested over EUR 8 billion since 1990. Toyota's operations in Europe are supported by a network of 30 National Marketing and Sales Companies across 56 countries, a total of around 3,000 sales outlets, and nine manufacturing plants. In 2013, Toyota sold 847,540 Toyota and Lexus vehicles in Europe
In Italy, Toyota is present throughout the territory with about 230 sales and service points.
Sponsors and Exhibitors
Founded in 1989 and fully owned by BNP Paribas, Arval specializes in full service vehicle leasing. Arval offers its customers – professionals, SMEs and large international corporates – tailored solutions that optimize their employee's mobility and outsource the risks associated with fleet management. Expert advice and service quality, which are the foundations of Arval's customer promise, are elivered in 25 countries by over 4,000 employees, and in 14 other countries through a network of partners. Arval's total leased fleet adds up to nearly 700,000 vehicles throughout the world. Arval Italy is the leading Italian player in the full service vehicle leasing. Born in 1995, the Italian subsidiary is characterized by a solid and rapid growth that has taken Arval to manage over 135,000 vehicles nationwide. The Corporate Vehicle Observatory is the Arval's research center, created in France in 2002 and operating in Italy since 2005. Its aim is to analyze and promote studies on corporates' mobility , and to study fleet market trends. The CVO, which involves 15 Countries worldwide, is an independent and neutral platform that carries out studies and case histories, for sharing information, figures and best practices in the field of professional use vehicles.
Jojob.it is the first web platform dedicated to corporate carpooling developed by Bringme Srl, a startup incubated at Treatabit of the Polytechnic of Turin, Italy's leading carpooling services.
Jojob.it is able to meet the needs of commuters as well as enabling companies to measure their results both in terms of ecological and energy.
The service consists in two instruments: the web portal (jojob.it) and mobile application.
Car2go is a subsidiary of Daimler AG providing free floating carsharing services in European and North American cities. The company offers exclusively Smart Fortwo vehicles and features one-way point-to-point rentals. Users are charged by the minute, with hourly and daily rates available The service forgoes the typical centralized rental office, and cars are user-accessed wherever parked via a downloadable smartphone applications.
The rates are all-inclusive and cover rental, gas, insurance, parking (in authorized areas), and maintenance. In most markets, car2go vehicles can park in either specially designated parking spots, or in standard parking areas, with a special permit from the local municipality.
The word CIVITAS was coined by joining three key components of a modern European society, namely City, Vitality and Sustainability. The EU co-funded initiative was launched in 2002 to redefine transport measures and policies in order to create cleaner, better transport in cities.
More specifically, it has helped develop safe and eco-friendly transport in over 60 demonstration cities, testing more than 700 measures and urban transport solutions, supported by the intensive exchange of good practices in the field. CIVITAS cities take an integrated and participatory approach that addresses all modes and aspects of transport in cities. Each city implements a set of mobility solutions to address their particular local priorities and issues.
The demonstration cities are part of the larger CIVITAS Forum network, an active community comprising almost 200 cities committed to implementing and integrating sustainable urban mobility measures.
If you would like to be a part of this exciting community pioneering clean urban transport in Europe and beyond, you can get your city to join CIVITAS and build its own greener future with our support.
ENEA is a public body concerned with research, technology innovation and advanced services in the fields of energy, the environment and sustainable economic development. ENEA's core mission is aimed at Italy's economic, environmental and social sustainability, by searching new technological solutions capable of meeting the complex, economic and environmental global challenges. Thanks to its role as Advisor to public administration for the achievement of national objectives in the fields of energy and the environment, ENEA acts in close collaboration with the Italian Government, Regions, local administrations and with the national production system. In accomplishing its institutional objectives, the Agency has a task of consequence: transferring know-how and technologies from research communities to enterprises, institutions and civil society.
The strategic objective of the Project "GIMS" is to monitor the actions of sustainable mobility carry out in the territory, through a web platform with a reliable and intuitive interface, which allows to digitalize the economic reporting process of the projects co-financed with the Fund Sustainable Mobility and to verify their environmental effectiveness.
The "G.I.M.S." web platform – Management of Sustainable Mobility Measures – supports two functions. On one side guaranties the monitoring and technical/economic reporting of the measures which have been admitted to co-funding by the Sustainable Mobility Fund, of which 108 concern metropolitan areas and 90 concern municipalities not considered part of metropolitan areas. On the other side it allows the evaluation of the environmental effectiveness of these measures, on the basis of standardised methodologies of calculation and through the use of a set of 13 indicators suitably applied to each of the 9 types of measures eligible for co-funding. The indicators were designed by analysing the Detailed Operational Plans of the measures proposed by the municipalities and approved by the Ministry of the Environment following the CIVITAS-MAESTRO methodology, developed within Programme Frameworks of the European Union.
Siemens AG is a global powerhouse in electronics and electrical engineering, operating in the fields of industry, energy and healthcare as well as providing infrastructure solutions, primarily for cities and metropolitan areas. For over 165 years, Siemens has stood for technological excellence, innovation, quality, reliability and internationality. The company is one of the world's largest providers of environmental technologies. Around 43 percent of its total revenue stems from green products and solutions. In fiscal 2013, which ended on September 30, 2013, revenue from continuing operations totaled €75.9 billion and income from continuing operations €4.2 billion. At the end of September 2013, Siemens had around 362,000 employees worldwide on the basis of continuing operations. Siemens Italy ended FY 2013 with revenues of EUR 1.9 billion and orders for EUR 2 billion. Among the major industrial companies operating in Italy, Siemens – with more than 3,800 employees – has factories and global competence centers.
The Company started its activities in 2004 as a consulting group of Italian researches with scientific experience in the field of transportation system modelling and traffic. SISTeMA was founded in 2009 as an academic spin-off of the University of Rome and it is today a PTV AG Group Company. SISTeMA operates on the international market of sustainaible mobility software.
Our philosofy: make complexity simple
Inspired by the simple idea that the solution offered should be simpler that the problem it solves, SISTeMA provides software solutions and services for transport and mobility planning, traffic management and control, info-mobility applications, and mobility management.
The Company offers outstanding expertise, international scientific excellence and a strong innovation oriented approach to face successfully the most challenging projects.
Steer Davies Gleave is the No.1 independent consultancy working worldwide across the transport sector. Our consultants have established an enviable reputation as effective advisors to government, operators, financiers, regulators, developers and other interest groups. The company's aim is to provide clients with the insight needed to make good decisions and progress in what is often a complex planning and operating environment. The company's expertise, embracing all modes of transport, passenger and freight, includes: Policy, Business Strategy & Finance, Planning, Market Research & Insight, Marketing & Communication, Transport Planning, Feasibility & Design, Project Appraisal, Project Delivery, Modelling, Travel Behaviour, Transport Technology.
SWARCO MIZAR, world leader in 'adaptive' traffic control systems and mobility management, has a growing market share in the Middle East and South America as well as Europe it is also a major player in the public transport management sector . The positive results and advantages of these systems have been demonstrated in all kinds of network, traffic conditions and development.
SWARCO MIZAR S.p.A. began life in 1982 in Turin as MIZAR Automazione S.p.A.
In the 30 years of its history, the company has evolved from the period in the 80s when R&D activities were dominant to the first large scale system deployments in the 90s and then full industrial development from 2001 onwards. The applications for traffic management and integrated mobility are among the best known products in this sector. In 2005 the company was taken over by the multinational group SWARCO AG based in Austria, and is the group's ITS (Intelligent Transport Systems) specialist playing a strategic role due not only to its dominance of the Italian market, but also the central importance of the company's technology to SWARCO's projects.
Technical Sponsor
Endorsed By
Partners
florence convention bureau
Presented By
General Information
ACCOMMODATIONTRAVELPLANSOCIAL PROGRAM
CONFERENCE LANGUAGE
English is the official language
CONGRESS VENUE
Palazzo dei Congressi
Piazza Adua, 1
50123 Florence – Italy
Tel: +39 055 49721
www.firenzefiera.it
An exclusive area in one of the most beautiful places in the world – this is what the Firenze Fiera Congress & Exhibition Center offers to those who organise exhibitions and congresses, as well as to the event attendees.
The over 100,000 square metres available inside our center are actually located in the heart of Florence, between the city historic centre and the boulevards, major traffic arteries built over the lay-out of the ancient city walls.
FINNDER
Travelplan
By Plane
ARRIVING BY PLANE
The international airport 'Amerigo Vespucci', is located in the north-west suburban area of Florence. There are many airlines arriving there and connecting the city to some of the most important European airports. The airport is only 6 km from the city centre, which can be easily reached by taxi or with the Ataf/Sita 'Vola in Bus' shuttle service (around 15/20 minutes), connecting the airport to the main central railway station of Santa Maria Novella.
At the airport you can also find the main car rental agencies.
INFO: Florence Airport Company: Tel. +39.055.30615 +39.055.30615
http://www.aeroporto.firenze.it/en/
By Car
ARRIVING BY CAR
Florence is well connected to the main Italian cities through an efficient motorway net¬work, which allows an easy access to the city centre, where the congress and exhibition centre is located.
It is possible to park at the paying underground car park at Santa Maria Novella railway.
By Car
ARRIVING BY TRAIN
The main central railway station of Santa Maria Novella (one of the most important railway junctions as well as an interchange point of Florence public transportation) is located just a few steps (2 minutes walk) from the main entrance of the congress-exhibition area and from the main reception of Firenze Fiera, located on the ground floor of Palazzo degli Affari.
INFO: http://www.trenitalia.com/ or www.italotreno.it
Hotels Price and availability
The Hotels that are marked on the map offer special discounted prices for ECOMM conference participants. Be sure to make your reservation ahead of time as rooms will be allocated on a firstcome, first-served basis. Hotel payments will be made directly to the hotel whit credit card. Simply enter the reservation code when you book your room to receive the discounted price.
DOWNLOAD, PRINT, FILL AND SEND THE FORM TO THE HOTEL YOU CHOOSE
HOTEL CAT RATES DUS RATES DBL RATES SNG CITY TAX
H1 Hotel Le Due Fontane 3* € 100,00 € 70,00 € 3,00
H2 Hotel Malaspina 3* € 105,00 € 127,00 € 90,00 € 3,00
H3 NH Anglo American 4* € 135,00 € 150,00 € 4,00
H4 Hotel Palazzo Vecchio 3* € 135,00 € 150,00 € 3,00
H5 Hotel Beatrice 3* € 145,00 € 3,00
H6 Hotel Rapallo Firenze 3* € 150,00 € 170,00 € 3,00
H7 NH Firenze 4* € 150,00 € 165,00 € 4,00
H8 Hotel Home Florence 4* € 179,00 € 199,00 € 4,00
H9 Hotel Embassy 4* € 179,00 € 219,00 € 4,00
H10 AC Hotel Firenze by Marriott 4* € 185,00 € 200,00 € 4,00
H11 Grand Hotel Cavour 4* € 190,00 € 220,00 € 4,00
H13 Hotel Starhotel Michelangelo 4* € 190,00 € 200,00 € 4,00
H14 Plus Florence B&B € 61,00 € 72,00 € 4,00
You can visit also:
Accommodation MAP
Social Program
MAY 7
Time: 17.00
WELCOME
COCKTAIL
AT PALAZZO
DEI CONGRESSI
Piazza Adua,1
50123 Florence, Italy
www.firenzefiera.it
MAY 8
Time: 19.30
SOCIAL DINNER
AT PALAZZO
BORGHESE
Via Ghibellina,110
50122 Florence, Italy
www.palazzoborghese.it
Tickets fot accompanying persons may be purchased on site at the organizing segreteriat desk.
On site registration will be acceptd according to availability.
creating the bridge to a green fair and prosperous mobility future
IPC MEMBERS
INTERNATIONAL PROGRAMME COMMITEE
The International Programm Committee (IPC) is selected by the EPOMM Board assisted by the EPOMM Coordinator. The IPC-members are volunteers from the EPOMM member states (two per country) from the host city (2) and from other European countries (1 per country). EPOMM is very grateful for their support.
ROLE AND HISTORY
History
The IPC was established in 1997, before EPOMM, and consisted of experts of MM in Europe and North America, selected by the host city, as recommended by the former host city. They advised the organisers on the ECOMM and selected the papers to be presented. Meanwhile, EPOMM has taken up much of this function, but the IPC still plays an important role and is valuable as a rather informal expert network resource with considerable knowledge on MM developments in Europe.
Role
The IPC experts advise EPOMM on the content of the ECOMM, recommend Keynote Speakers and Impulse Speakers, grade the submitted abstracts and, when the have time, join for a final IPC-meeting at the beginning of each year to finally select the papers and fix most of the details of the conference programme.
IPC MEMBERS
EPOMM MEMBER STATES
Iris Ehrnleitner Austria
Willy Raimund Austria
Christian van de Velde Belgium
Jeannine Lees Belgium
Tytti Viinikainen Finland
Anders Jansson Finland
Elsa Alexandre France
Thomas Vidal France
Heike Mühlhans Germany
Matthias Knobloch Germany
Lorenzo Bertuccio Italy
Maurizio Tommasini Italy
Michele Basta Italy
Massimo Boscherini Italy
Friso Metz Netherlands
Jorrit Nijhuis Netherlands
Eivin Winsvold Norway
Björn Sandelien Norway
Catarina Marcelino Portugal
Robert Stüssi Portugal
Bert Svensson Sweden
Jesper Johansson Sweden
Fiona McLean UK
Sophie Tyler UK
OTHER STATES
Nektar Duma Albania
Lucia Ilieva Bulgaria
Radomíra Jordová Czechia
Anette Enemark Denmark
Mari Jüssi Estonia
John Porter Ireland
Kristina Gauce Lithuania
Marzena Trojanowska Poland
Dana Sitanyiova Slovakia
Aljaz Plevnik Slovenia
Miguel Mateos Spain
Roberto De Tommasi Switzerland
Contact Us
MCR Conference
Via Finlandia 26, 50126
Florence, Italy
nn@mcrconference.it
+39 055 4364475
If you have any
question about
scientific contents
or call for papers,
please write to:
papers@epomm.eu
Show on Google maps
Any questions? Drop us a note
Your name
Your email
Send to? *
Your message
Send
Recent Visitors
Realized by designdypa
Facebook
Twitter
Youtube
Vollständige Bewertung